The sequel to Cloudy With A Chance Of Meatballs now called 
Cloudy 2: Revenge of the Leftovers
picks up where the original left off. And we have our first look at Bananostrich, Cantalope, Cucumbirds, Flamangos, Fruit Cockatiel, Hippotatomus, Sasquash, Watermelophant, Wild Scallions, Wildebeets, Barry and Tomato. An upcoming 3D computer-animated comedy film received the subtitle Revenge of the Leftovers, which explains the plot that goes beyond the threat of falling burgers to the accidental, nature flaunting creation of animal-foodstuff hybrids. Therefore, this could be the most screwy kids cartoon since Cars 2. Directed by
Cody Cameron
and
Kris Pearn
, Cloudy2 features the voices of
Bill Hader, Anna Faris, Andy Samberg, Will Forte, Neil Patrick Harris, Terry Crews
and more.
John Francis Daley
&
Jonathan Goldstein
and
Erica Rivinoja
wrote this latest script. Cloudy 2: Revenge of the Leftovers opens in 3D and 2D theaters on September 27th, 2013. Check out the new images below.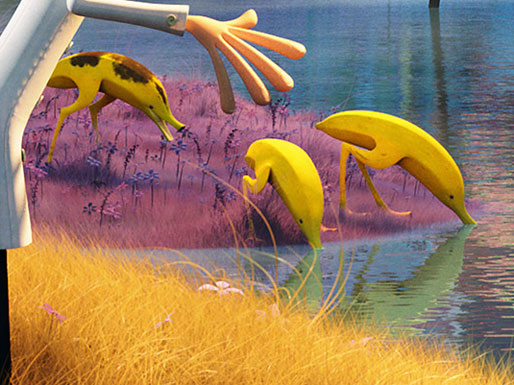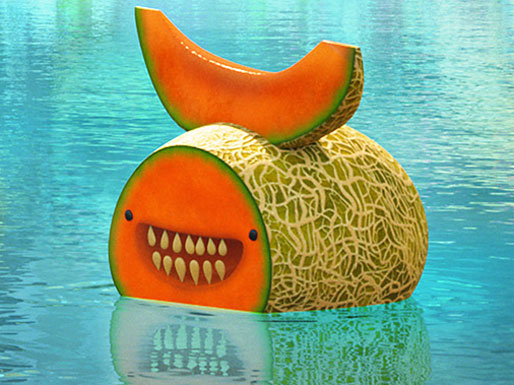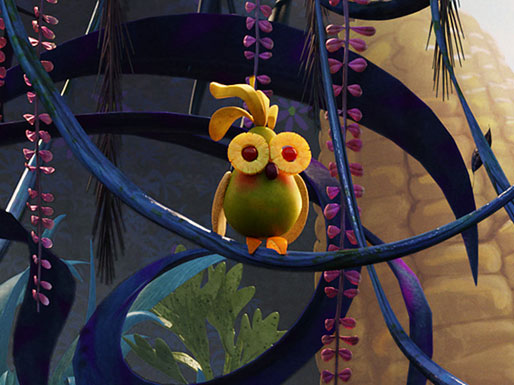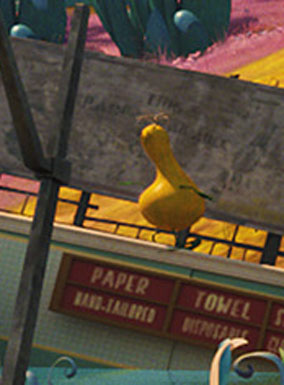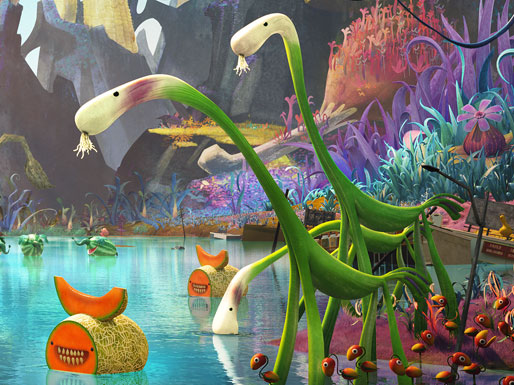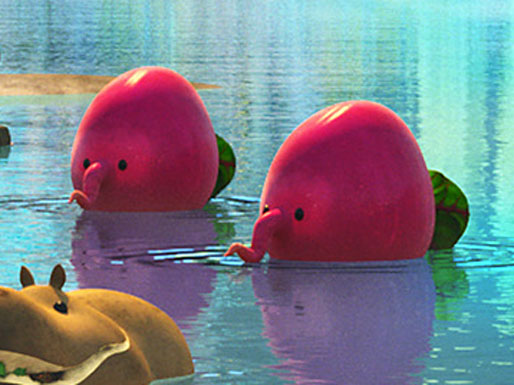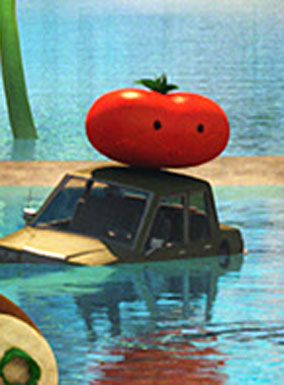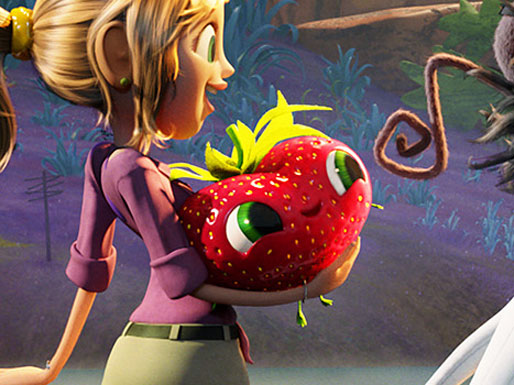 Here's the synopsis:
In the wake of the disastrous food storm at the end of the first movie, Flint Lockwood and friends are forced to leave their town of Swallow Falls. But when it is discovered that sentient food beasts have overrun the island, they are asked to return to save the world…again.
Does anyone know if GMO is mentioned in? LoL Source:
USA Today