Movie Photos
Cobie Smulders as Maria Hill in THE AVENGERS Photos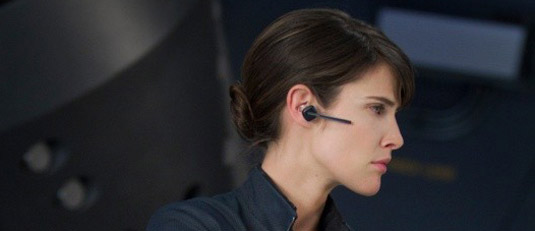 We had a chance to see several trailers, TV spots and more promo material for
The Avengers
which means we saw almost every Marvel character – Iron Man, the Incredible Hulk, Thor, Captain America, Hawkeye, Black Widow, Loki and Nick Fury. BUT even though she doesn't have a big role, we've barely seen or heard anything from S.H.I.E.L.D. Agent Maria Hill. Actually,
Cobie Smulders
as Maria Hill had one-second in the latest trailer. Today we're here to set things right, because
Marvel
finally released some photos of above mentioned Agent.
Although we all know it, let's repeat it again – when an unexpected enemy emerges that threatens global safety and security, Nick Fury, Director of the international peacekeeping agency known as SHIELD, finds himself in need of a team to pull the world back from the brink of disaster. Spanning the globe, a daring recruitment effort begins.
Joss Whedon
directed movie which is set to open on May 4th, 2012 also stars
Chris Evans
(Captain America),
Robert Downey Jr.
(Iron Man),
Chris Hemsworth
(Thor),
Mark Ruffalo
(Bruce Banner/The Hulk),
Scarlett Johansson
(Black Widow),
Jeremy Renner
(Hawkeye),
Tom Hiddleston
(Loki) and
Samuel L. Jackson
(Nick Fury).