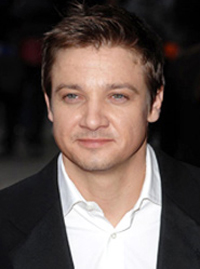 By Virtue Fall
update! If you're a
Colin Farrell
fan, then maybe you should skip this one, because, the latest news from Hollywood confirm that the Irish actor is out of the upcoming
Sheldon Turner
's project. Now, Farrell could be replaced by
The Hurt Locker
star, and quite busy actor these days,
Jeremy Renner
. We previously
reported
that the movie will follow "a professional and personal relationship between two characters that evolves from friendship to betrayal and retribution." But, we have some new details about the plot as well: "The story centers around two federal agents. The first is Matthew Vanetti. He's the Golden Boy, the one with the bright future, the one who does everything by the book. Matt's partner and good friend is Danny Sloan. Danny is a drunk, a fuck-up, a corrupt agent who can be bought with a hot cup of coffee and a jar of applesauce… Unbeknownst to Matt, Danny is selling federally confiscated firearms to the big badass in town, Jericho Trower… The feds find out and think Matt is responsible for dealing the guns to Jericho, not Danny. As a result, Matt gets sent off to jail for five years, losing his job, his reputation, and even his girlfriend, who apparently only loves him until he's behind bars." The film co-stars
Eric Bana
and it will mark Sheldon Turner's directorial debut, although we're familiar with his name from last year's
Up in the Air
, which he co-wrote with
Jason Reitman
. On the other hand, Renner is one of the most in-demand actors around. We just learned that he's up for the role of
Hansel in Hansel And Gretel: Witch Hunters
, and is also attached to appear in director
Paul Thomas Anderson
's
The Master
and Marvel's upcoming superhero film
The Avengers
. And, of course, not to mention his commitment in the forthcoming
Mission: Impossible
, where he'll appear alongside
Tom Cruise
. So does this mean Renner will definitely replace Farrell? Well, let's wait and see!