Movie News
CW Gets its Turn at WONDER WOMAN Series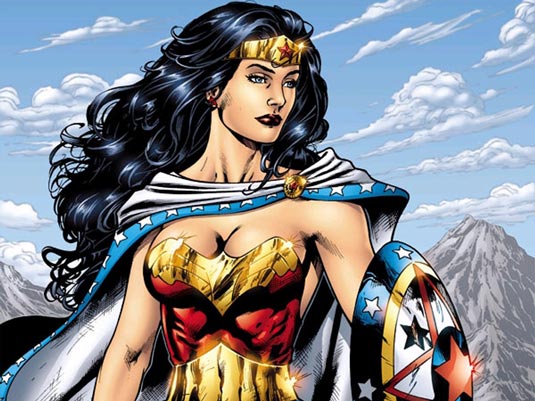 As you might remember, there was an attempt of NBC to film the
Wonder Woman TV Series
, with lawyer-turned-scriptwriter,
David E. Kelley
(Ally McBeal, Boston Legal). Unfortunately, it didn't quite work out, which was a shame, since the show starred
Adrianne Palicki
(Legion, G.I. Joe: Retaliation). A script was written, the show cast, and a pilot shot — but never aired. Though if you look hard enough online, you might be able to find it (I managed to find it at once, though). Turns out, NBC's failure to move ahead with a Wonder Woman TV series is not going to stop the CW from taking a shot at bringing the Amazon princess back to TV in live-action form. With their 'Arrow', the upcoming Green Arrow superhero show (and from early reviews, it's a hit with critics), it appears the CW is doubling down on D.C. superheroes on their network. You can't really blame them. They had such a tremendous success with Smallville, the Superman origins show that ran for 10 seasons (and has an 11th in form of a – you've guessed right – comic book). And 'Smallville', it seems, will be the inspirational font for CW's version of Wonder Woman.
Allan Heinberg
(Grey's Anatomy) is already writing a script for a potential series that is going under the working title of '
Amazon
'. Like 'Smallville', 'Amazon' will "focus on Wonder Woman as a young, budding superhero, rather than a fully formed defender of liberty." And the 'American way'. I just hope it is not the way it's heading nowadays, in case of which the main point of superheroes would cease to exist. Although Heinberg has written mostly sappy soaps for TV, he's also had a gig as a writer on Marvel's 'Young Avengers' comic book, so I guess he'll be able to handle a comic book story or two. The CW is teaming up with Warner Bros. TV, and DC Comics on this, but it's still just in the pilot scripting stage, and the show itself has not been greenlit. My guess is, once 'Arrow' hits the mark, Wonder Woman should be up and steaming pretty soon. And oh, I've read that she's in the relationship with Superman in the comic books now, so I was a bit puzzled, as I had been able to see a comic book with her, Superman and their daughter Lara some three years ago. Someone enlighten me? Oh and, who do you think would be a perfect fit for the role?
Cobie Smulders
came to my mind. Ah well, all is well until D.C. sees that their comic book sales are going down and decides to reboot their universe again. Like Marvel. Like Hollywood. Maybe the entire Earth is long overdue for rebooting, too…