Movie News
Cynthia Nixon To Star As Emily Dickinson in A QUIET PASSION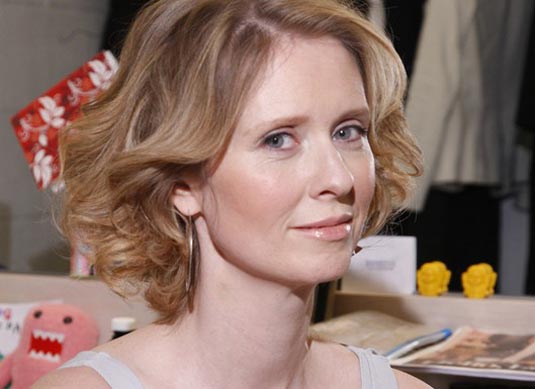 Sex and the City's Miranda, aka Cynthia Nixon is going to play poet Emily Dickinson in A Quiet Passion. The actress will lead the biopic for British director Terence Davies, who wrote the script specifically for her.
"I wrote the screenplay with Cynthia in mind," Davies told The Hollywood Reporter. "It was the kind of dream casting you hope for. I never, for a moment, imagined my wishes would materialize. Cynthia has such a strong feeling for the work – and now she is our Emily Dickinson. I'm over the moon."
The reclusive 19th century American poet only had a handful of poems published in her lifetime, but after her death was celebrated as one of the greats. Nixon said:
"When I read what Terence had written, I was consumed by the character he had so beautifully put on the page. Emily Dickinson's words and Terence's somehow dovetail to create a heady elixir. When I put the script down, I knew it was a story that I simply have to be part of."
The director saw his adaptation of Terence Rattigan's The Deep Blue Sea, starring Rachel Weisz and Tom Hiddleston, close the 2011 London Film Festival, while Davies is currently working on Sunset Song, an adaptation of Lewis Grassic Gibbon's 1932 novel starring Peter Mullan and Agyness Deyn.