Movie News
Da Vinci Code Star Jean Reno Signed on to Join I, Alex Cross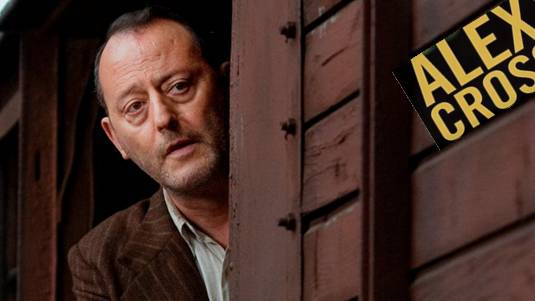 Moroccan-born Juan Moreno y Herrera-Jiménez, with sorrowful eyes that suggest deep reflection lurking beneath a sometimes imposing outdoor, has carved a particular role in movies by portraying men who prefer to identify themselves through action rather than words – French actor a.k.a. Jean Reno.
Weaselly looking thesp has joined the cast of I, Alex Cross, the film that finds Tyler Perry not directing or writing for himself.
As we told you Tyler Perry is set to play the title role in the James Patterson adaptation, which Rob Cohen is helming from a script by both Kerry Williamson and Marc Moss.
Reno's role is being kept hush-hush, and you wouldn't have to stretch very far to guess that it'll be inexplicable and probably of some ethnic diversity. Moreover, this film won't be very righteous adaptation to James Patterson's 16th Alex Cross novel, rather a blend of several of them.
As for  Reno, he  recently appeared in a trio of studio features including Armored, Couples Retreat and The Pink Panther 2. He'll next be seen in Kenneth Lonergan's Margaret with a little help from Martin Scorsese.
The short story for I, Alex Cross goes a little something like this: Perry's Cross joins with Ed Burns to take on a brutal serial killer played by Matthew Fox.
Production for the movie will begin in August, with a release date late 2012 to early 2013.
Check out the shootout scene from legendary The Professional when Leon (Reno) drops from the ceiling and kills SWAT team.
[youtube]http://www.youtube.com/watch?v=dmkrPWQCmIU[/youtube]
Leon The Professional, trailer