Movie News
David Schwimmer As Killer In THE ICEMAN?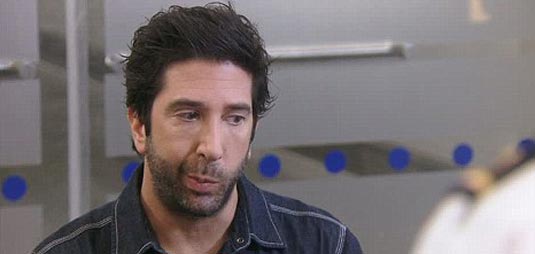 So, our favourite friend is now a killer? Hm, ok.
David Schwimmer
, guy probably best known as Ross Geller from
Friends
is now on board to star in the upcoming mob-centric indie
The Iceman
. This project comes from director
Ariel Vromen
and already stars
Michael Shannon, Ray Liotta, Maggie Gyllenhaal
and
Ryan O'Nan
. Good cast, but I'm still confused about the latest news. What the hell Schwimmer has to do with this role? And that role, for those of you who still have no idea what I'm talking about, is character named Josh Rosenthal, a killer who works for mob boss Roy Demeo (Ray Liotta). Rosenthal looks at Demeo as a father figure and will do almost anything to impress him. See? That's quite…well let's say interesting but still very strange choice, probably because once upon a time
James Franco
and
Benicio Del Toro
were attached to this project. As for the rest of the cast, Michael Shannon stars as the titular killer, Richard 'The Ice Man' Kuklinski, a mafia hit man who murdered more than 200 people. Maggie Gyllenhaal is attached to play his wife, while Ryan O'Nan is on board to star as a young hustler who gets caught up in the protag's web of murder and deception. Ariel Vromen and
Morgan Land
co-wrote the script which is based on Anthony Bruno's book
The Iceman: The True Story of a Cold-Blooded Killer
as well as interview footage. Production is scheduled to start in January in Louisiana.