An international poster for the upcoming "
Death Race
" has been revealed."Death Race", starring
Jason Statham, Tyrese Gibson, Ian McShane, Joan Allen
, and
Natalie Martinez
, is written and directed by
Paul WS Anderson
("Mortal Kombat," "Resident Evil" and "AVP: Alien vs. Predator").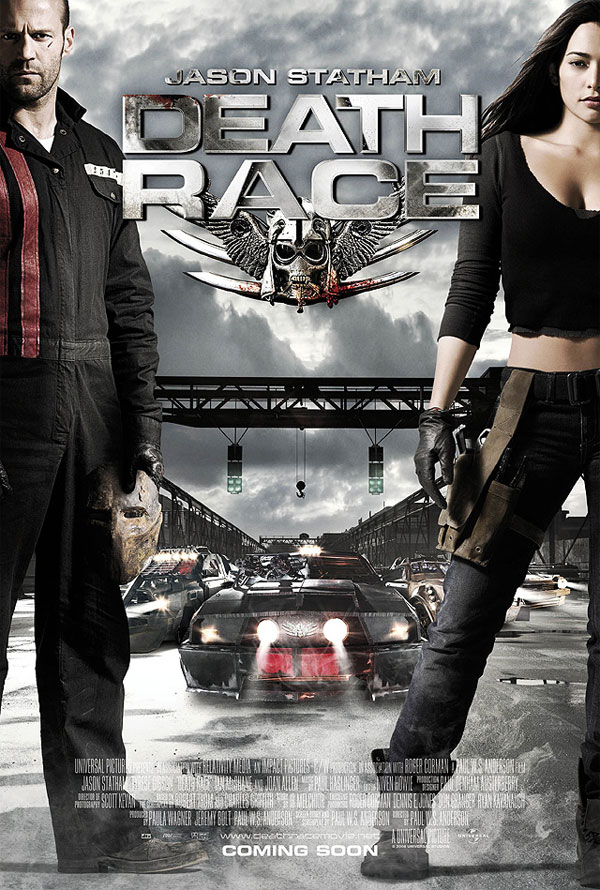 Ex-con Jensen Ames (Jason Statham) is forced by the warden of a notorious prison (Joan Allen) to compete in our post-industrial world's most popular sport: a car race in which inmates must brutalize and kill one another on the road to victory. A remake of 1975's "Death Race 2000″ by director
Paul Bartel
and producer
Roger Corman
. "Death Race" will hit theaters on August 22nd, 2008.