Movie News
Denzel Washington, Sean Penn, Javier Bardem In Kathryn Bigelow's Triple Frontier?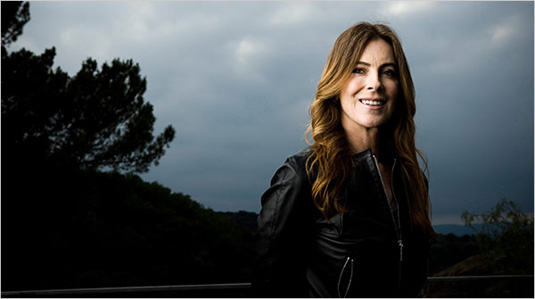 Big plans for Oscar-winning director
Kathryn Bigelow
! Looks like she's going to be quite busy with her new project – the drug trafficking action-drama
Triple Frontier
. And that's not the end of news! Well, ok, actually it's a kind of rumor at this moment, but is it so hard to believe that this lady can get an all-star cast? So, get ready for (the possibility to see)
Sean Penn, Javier Bardem
and
Denzel Washington
together in an upcoming Hollywood project! Ok, we know that it's still early for this kind of news, but as we said, nothing is impossible, and you had a chance to see that on the Oscar night, right? So, Bigelow will keep a winning team together by again working with writer
Mark Boal
. Boal will be writing the script for the film that's said to be similar to 2000's best picture winner
Traffic
. And when you have this kind of team, then why not have an opportunity to work with this well-known actors? Ok, maybe we just liked this actor-list-idea too much! And, on the other hand, there are already speculations that those actors were mentioned because of a New York Times article that featured screenwriter Mark Boal mentioning all three actors for a future project. Anyway,
Triple Frontier
will be set in the border zone between Argentina, Paraguay, and Brazil, where the Iguazu and Parana rivers come together and make for a hard to keep an eye on mecca for organized crime. That might not be a lot to go on, but it sure hints to a lot of possibilities. Sounds good, sounds like a big project, and we're definitely in for more information! That's why, at this point, we're not going to guess whether this movie can be as successful as
The Hurt Locker
. Who knows, maybe this new drama could be something that will out-do their Oscar-winning film. We'll see, so stay tuned!