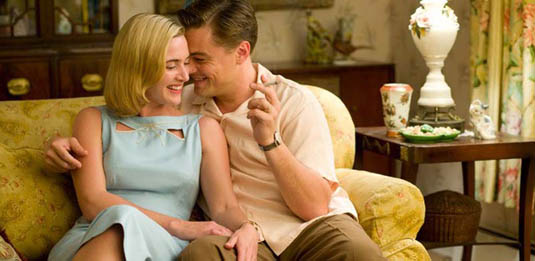 Adapted from Richard Yates' (1926-1992) first novel, "Revolutionary Road" is an incisive portrait of an American marriage seen through the eyes of Frank (three-time Academy Award nominee Leonardo DiCaprio) and April (five-time Academy Award nominee Kate Winslet) Wheeler. Yates' story of 1950's America poses a question that has been reverberating through modern relationships ever since: can two people break away from the ordinary without breaking apart?
Directed by Sam Mendes (Academy Award winner – "American Beauty"), from a screenplay by Justin Haythe, "Revolutionary Road" also stars Academy Award winner Kathy Bates, Kathryn Hahn, Michael Shannon and David Harbour.
The movie has four nominations for the 66th Annual Golden Globe Awards: Best Motion Picture, Best Actor – Leonardo DiCaprio, Best Actress – Kate Winslet and Best Director – Sam Mendes. The winners will be announced on January 11, 2009.
"Revolutionary Road" opens in theaters on December 26th, 2008.