Movie Posters
Don't Miss: First Trailer & Poster For Daryn Tufts' Horror INSIDE, Starring Luke Goss!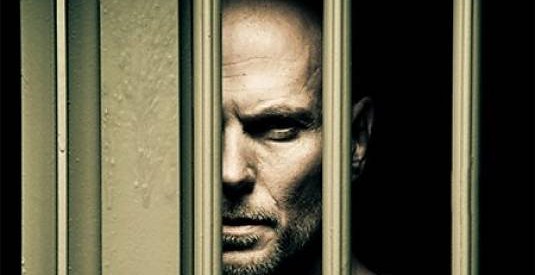 The only thing I can say about Daryn Tufts' upcoming horror thriller (simply titled) Inside is – this looks awesome! And I definitely recommend you to check out the first trailer and poster for the movie which stars Luke Goss in the leading role. Make sure you read the rest of this report to see what this movie is about, and remember: get out before it gets in(side)! Written and directed by Daryn Tufts, the movie follows Miles Berrett who, after succumbing to a drug addiction that cost him his job, his money, and his dignity, is entering his new home: a tiny cell in an old, run-down prison. Determined to get his life back on track, he plans to serve his time and make things right with his wife and daughter. But as you're going to see from this short video, things are not that simple and something really bad is happening in this prison… [jwplayer mediaid="131604″] Beside Luke Goss who stars as Miles Berrett, Inside also stars Paul Rae, Isaac Singleton, and Derek Phillips.
Miles Berret is ripped awake in his prison cell. Guards rush past Miles cell in the dark as he hears gunfire, screaming and then… the horrible, sickening screams of a man being torn apart. Something is loose in the prison, and it's killing everyone, one by one. Working with Anthony, the inmate who shares a common cell wall, Miles discovers that the thing outside the cell is connected to him – and it's coming. If he wants to survive the night, he must find a way out. But how…?
Unfortunately, the movie is still without an official release date, but don't worry – with every single update on Inside – we'll be back, so stay tuned!