Movie News
DRAGON AGE: DAWN OF THE SEEKER Animated Movie is Out Today!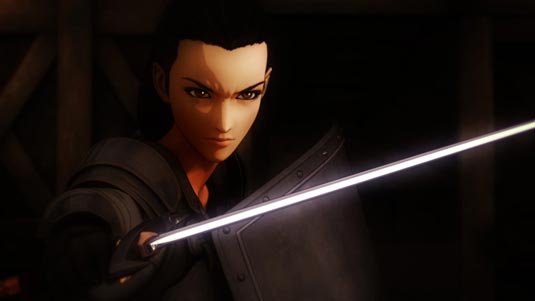 For those out there who still don't know (shame on you!), Dragon Age: Origins is an RPG video-game, and in its release year, 2009, it was the PC game of the year, and quite deservingly, if I might add. It lived to see various DLCs, an expansion (Dragon Age Origins: Awakening), and the second part, simply titled Dragon Age II. Which disappointed me. A lot. In spite of excellent graphics, figting-scenes animation and combat styles. But on that – some other time. Oh, yes, and the 2011's six-episode series. With third installment slowly on the way (actually they are still in the process of hiring developers, I think), it was the right-in-time move to release the based-on-game animated movie – enough to warm up players for the third part and remind them to replay previous ones (just in order to remember the plots and details, of course), as well as enjoy the movie itself. Kinda similar to Star Wars/Star Trek fandom – no matter how bad franchise stuff they release, you'll still love it. at least it's that way for me. Anyway,
Dragon Age: Dawn of the Seeker
is set for release date of May 29th, 2012, which is today. Unfortunately, no theatrical world-wide release, only on DVD/BluRay. There was a screening in select cities on May 24th, so if you're one of the lucky bastards that have already seen it, sound off. Here's the official US movie trailer: [youtube]http://youtu.be/b2yLE5lm8Cg[/youtube] And here's a premiere trailer: [youtube]http://youtu.be/r4i2nWg0ea8[/youtube] So this time, the story is set in Fereldan's neighbour country, Orlais, and follows the yong and brash Seeker Cassandra Pentaghast, who fights for her life in an attempt to clear her name against false accusations of treason. You might remember her from the Dragon Age II, only with shorter hair.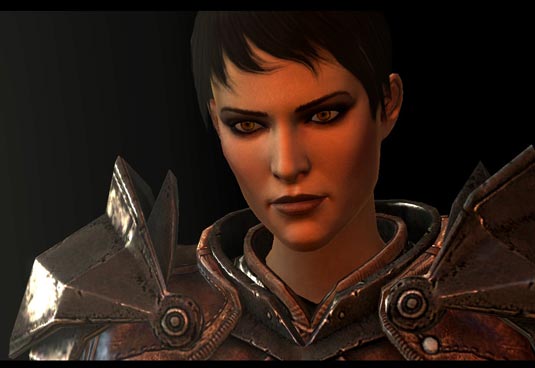 Plot summary: "In the land of Orlais, where battles are fought with swords and magic, a young heroine rises as templars, mages, and dragons clash. Cassandra, a brash and beautiful Seeker, must stop a conspiracy that threatens the realm's most powerful religious order, the Chantry of Andraste. Accused of treasonous crimes and hunted by friend and foe, Cassandra must clear her name and overcome her raging emotions in order to save the day and take her place in legend." Directed by
Fumihiko Sori
, it has the voice cast of
Luci Christian
as Revered Mother,
Colleen Clinkenbeard
as Cassandra Pentaghast,
Pam Dougherty
as Divine, R.
Bruce Elliot
as High Seeker,
Chuck Huber
as Frenic,
Mike McFarland
as Lazarro,
Brina Palencia
as Grand Cleric of Orlais,
Christopher Sabat
as Knight Commander,
John Swasey
as Byron and others. Thanks to the FUNimation Studio, we will be able to see beautiful anime-like visuals and witness the great adventure of a descendant of the long line of the-best-in-the-world Nevarran dragon-hunters. And this video shows why is that: [youtube]http://youtu.be/-AY1US6OJ6g[/youtube] We have also an extended movie clip. Take a look: [youtube]http://youtu.be/mxjOV0lmkh4[/youtube] After all I've seen, I can't wait to gawk at the entire movie. Oh and, I just came up with the possibility for DA 3 plot: the war with Qunari. Any thoughts?