Movie News
Dragon Tattoo's Rooney Mara Takes Lead in SIDE EFFECTS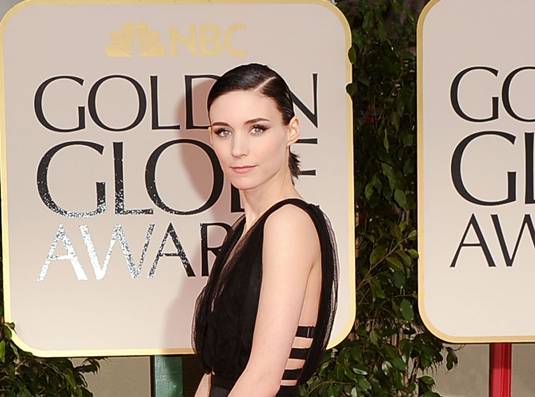 Steven Soderbergh
's psychological thriller,
Side Effects
, Megan Ellison's Annapurna pictures has backed out of the project and it reportedly had to do with the casting of Blake Lively. Actresses rumored to replace Lively included Rooney Mara, Michelle Williams, Emily Blunt and Imogen Poots. Deadline just broke the news that Best Actress nominee for this year's 84th Academy Award,
Rooney Mara
has first confirmed lead role since her turn as Lisbeth Salander in David Fincher's The Girl with the Dragon Tattoo. Thanks to her landing an Oscar nod, of course. Mara is joining
Jude Law, Channing Tatum
and
Catherine Zeta-Jones
in the movie about a woman with a prescription drug addiction, which was written by
Scott Z. Burns
. Or more precisely, her character, Emily Hawkins is 'a sexy but unsettled young woman who is taking serious amounts of prescription drugs to deal with anxiety and depression surrounding the pending release of her husband from prison.' Tatum will play the role of her husband, while Zeta-Jones and Law are portraying doctors who treat Mara's character. In addition to Side Effects, which begins shooting in April, Mara's filming schedule will also consist of Terrence Malick's Lawless and The Girl Who Played With Fire, the sequel to Dragon Tattoo. Furthermore, she could not sign on for Kathryn Bigelow's movie about the hunt for Osama bin Laden due to promotional work for Dragon Tattoo. The 26-year-old actress has already moved on to hotter prospect.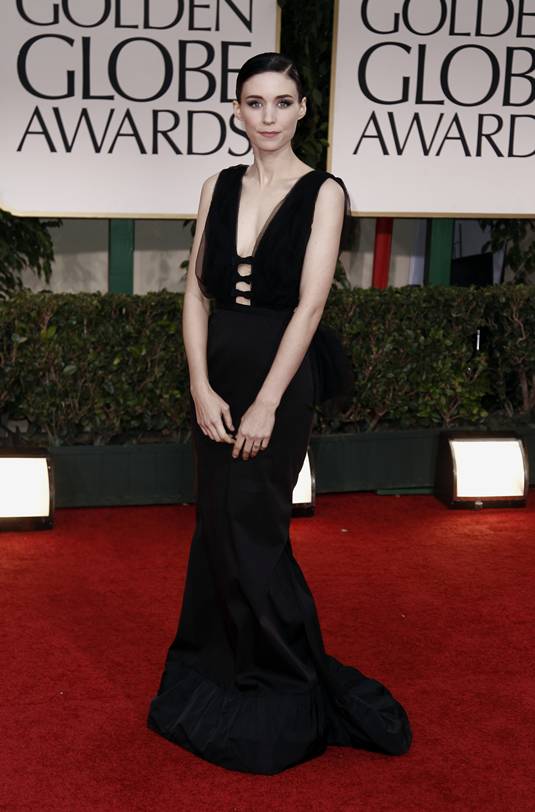 Rooney Mara — 69th Annual Golden Globe Awards in Beverly Hills