Movie News
DreamWorks Animation Adapting Sid & Marky Krofft's Lidsville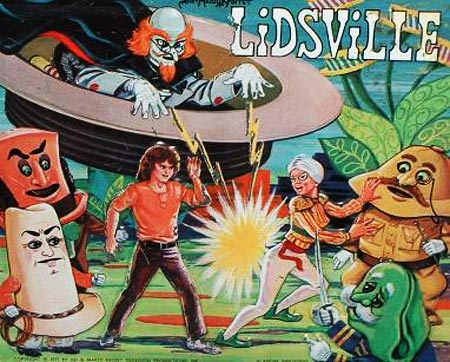 DreamWorks Animation SKG, Inc. today announced that it will bring the well-loved Sid & Marty Krofft characters from the 1970's television series Lidsville to the big screen in a feature film by the same name. Conrad Vernon (Monsters vs. Aliens, Shrek 2) – animation veteran and lifelong fan of the Krofft's work – brought the project to DreamWorks Animation. Brothers Sid & Marty Krofft will serve as executive producers. Vernon, DreamWorks Animation's head of development Alex Schwartz and development executive Chris Kuser are overseeing the project at the studio.
"Sid and I have had a longstanding relationship with Jeffrey Katzenberg and we're excited to bring Lidsville to DreamWorks Animation," said Marty Krofft. "It's incredible to envision a high-quality 3D animated movie being made out of one of our favorite shows."
"The Krofft brothers helped define a generation with the wildly imaginative characters and worlds they created," said Alex Schwartz, head of development for DreamWorks Animation. "I am thrilled that Conrad is joining forces with them on the first animated feature film adaptation of their work."
"Over the past year I've had the privilege of working with and getting to know Sid and Marty and I thought their brand of crazy kookiness would work well at DreamWorks Animation," added Vernon.
Lidsville will take inspiration from the premise of the original television series, in which a young rebellious kid falls into an alternate reality world of living hats and talking caps. The Los Angeles public TV station KCET Kids & Family Channel recently announced that it will feature the Lidsville television series in an all-new "The Sid & Marty Krofft Hour" together with H.R. Pufnstuf during its weekend programming block on Saturday and Sunday mornings from 9:30-10:30 a.m.
Lidsville Theme Song (1971 Sid and Marty Krofft)
[youtube]http://www.youtube.com/watch?v=btpd8zg5VWA[/youtube]