Movie News
Eli Roth Stars in His Earthquake Thriller AFTERSHOCK with Selena Gomez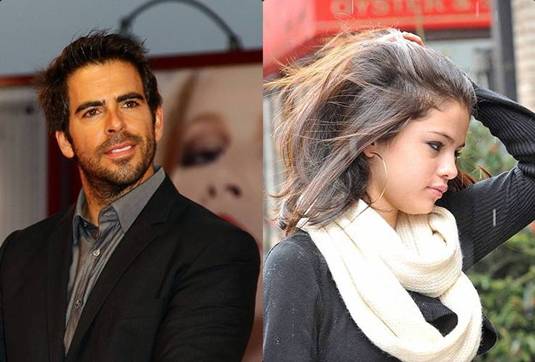 With the success of low-budget genre films like Chronicle and The Last Exorcism, these movies are becoming a license to enjoy monetary success. The earthquake thriller Aftershock, which Hostel director Eli Roth co-wrote with Latin-American filmmakers Nicolas Lopez and Guillermo Amoedo is one of those films. The story centers on a devastating natural disaster that hits Chile on February 27, 2010. The quake strikes an island that houses an insane asylum, causing the inmates to break free. Roth told Deadline:
We are making a smart elevated disaster genre movie with superb production value, something really big. The film's going to be very scary, very intense, and very real.
In this English-language debut film from director Lopez (Que Pena Tu Vida and Que Pena Tu Boda) Roth also plays the lead, which marks his first big acting role since Inglourious Basterds. Lopez's frequent collaborators Ariel Levy, Nicolas Martinez and Lorenza Izzo also star, joined by Natasha Yarovenko, Andrea Osvart and Miguel Asensio. Lopez added:
I have been writing, producing and directing feature films since I was 17, and now that I'm 28 it's time to cross over to the worldwide market, especially when you have someone like Eli Roth as your Godfather. I was a fan ofCabin Fever and Hostel, and I love that we're mixing our sensibility. People will be shocked when they see this movie. It's nothing that you could expect. I want this to be my Robocop.
The film is currently four-weeks into production in Chile and music star Selena Gomez, who starred in the recent Monte Carlo has also landed a party in Harmony Korine's Spring Breakers, signed up for a cameo role after visiting Chile for a concert. Watch Roth reveals what led him to produce documentary-style demonic possession film The Last Exorcism, his last producing effort. [youtube]http://www.youtube.com/watch?v=UqC3TKdfbeo[/youtube]

The Last Exorcism – Eli Roth