Movie News
Elijah Wood Joined the Cast of Rom-com Celeste and Jesse Forever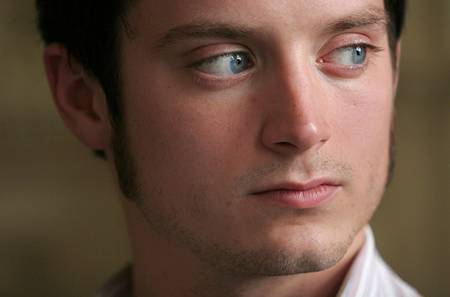 Elijah Jordan Wood, a critically acclaimed child actor by age 9, will reprise the high-profile role of Frodo Baggins that makes him famous throughout the world. But I'm not going to write about Hobbits. In fact, I thought of Celeste and Jesse Forever. Oh, how cute! And Wood also believes in their post-divorce friendship, despite he is ready to be a saucy gay friend.
Or, to be more specific, Elijah Wood said yes to play Celeste's business partner, described as "metrosexual" if that word still had any specific meaning. However, Wood has got a chance to show off his comedic skills on big-screen.
The romantic comedy Celeste and Jesse Forever chronicles a couple in the middle of a divorce attempting to maintain their friendship while pursuing new relationships; starring Rashida Jones and Andy Samberg.
Emma Roberts (troubled starlet), Ari Graynor (Celeste's friend) and Chris Messina (Jones romantic interest) are among the cast members. Lee Toland Krieger is helming the script by Jones and Will McCormack.
No word yet on when Celeste begins production, but with presumably spring or summer 2012 release, it would be sooner rather than later.
If you are a fan of Wood's original sense of humor than you'll see him soon on display on the new FX sitcom Wilfred at the premiere on June 23.
What are your thoughts on this casting news?
Check out Elijah Wood and Jason Gann talk about their roles in the new FX series Wilfred:
[youtube]http://www.youtube.com/watch?v=ginVsgz-NDw[/youtube]
Elijah Wood and Jason Gann on Wilfred
Source: THR