Movie News
Emilie de Ravin, Pierce Brosnan, Chris Cooper Join Robert Pattinson In REMEMBER ME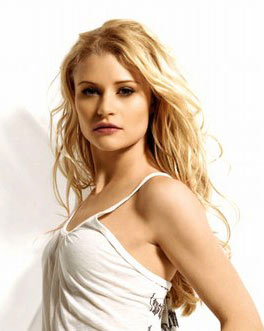 Summit Entertainment
has set
Emilie de Ravin
("
Lost
"),
Pierce Brosnan
and
Chris Cooper
to star alongside
Robert Pattinson
in "
Remember Me
."
Lena Olin
is currently in talks to be added to the cast. Emmy-winning director
Allen Coulter
("
The Sopranos
," "
Damages
") will direct the movie from the script which was written by
Will Fetters
and rewritten by
Jenny Lumet
("
Rachel Getting Married
"). Pattinson, in the lead role, plays a young man whose brother's suicide has split up his parents (Pierce Brosnan and Lena Olin) and left him sleepwalking through life. Emilie De Ravin will play a young woman who, after undergoing a similar tragedy, decides to make her life the best it can be. Chris Cooper might play the role of her father. Landing the "Remember Me" lead marks the first major role for Pattinson since he rocketed to public adulation for his portrayal of vampire Edward Cullen in the "Twilight" franchise. He had been signed to appear alongside
Rosario Dawson
in "
Parts per Billion
," but was forced to drop out due to his "
New Moon
" commitment. Pattinson will next be seen in the
Salvador Dalí
biopic "
Little Ashes
" he shot before "Twilight." Emilie De Ravin next will be seen in the
Michael Mann
-directed "
Public Enemies
." Brosnan just completed the
Roman Polanski
-directed "
The Ghost
" and is shooting the
Chris Columbus
' "
Percy Jackson and the Lightning Thief
." The Allen Coulter-directed drama begins production in New York on June 15, 2009.