Movie News
Emily Mortimer, Jackie Earle Haley and Max von Sydow join 'Shutter Island'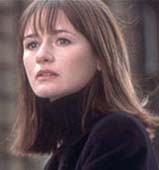 Max von Sydow, Emily Mortimer and Jackie Earle Haley have joined the cast of Martin Scorsese's mystery drama 'Shutter Island' AKA 'Ashecliffe' which was adapted by Laeta Kalogridis from Dennis Lehane's 2004 novel.
The film follows the story of Teddy (DiCaprio) and his partner (Ruffalo) who travel to Shutter Island to investigate the escape of Rachel Solando, a murderess, from the mental institution on the Island.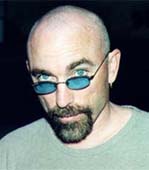 They then find themselves trapped on the island thanks to a pesky hurricane.
The three join Leonardo DiCaprio, Mark Ruffalo, Ben Kingsley, Michelle Williams and Patricia Clarkson.
Von Sydow will play one of the hospital's physicians, while Mortimer will play Rachel, an escaped hospital patient. Haley will play an inmate.
Production is set to begin on March 6.