Movie News
Emma Stone Eyed for Female Lead in Gangster Squad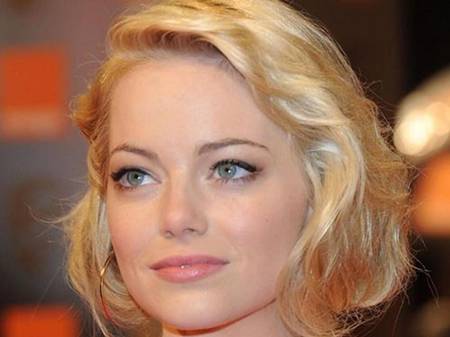 Emma Stone
, one of Hollywood's most sought-out young thesps, who is starring in three summer pics this year, is in talks for another high profile role. Stone is thought to be offered a part of bittersweet beauty Jean in
Gangster Squad
, a 1940s crime drama that is set to feature her Crazy, Stupid, Love co-star
Ryan Gosling
and her Zombieland helmer
Ruben Fleischer
.
Sean Penn
will play the character of the gangster Mickey Cohen whereas Ryan Gosling will play the character of the police officer Sgt. Jerry Wooters who is chasing him down. And, of course, Jean is become very attached to both of them. The story also revolves around Cohen, the Brooklyn-born criminal who was sent to Los Angeles by Meyer Lansky to keep an eye on Bugsy Siegel.
Josh Brolin, Giovanni Ribisi, Anthony Mackie
, and
Michael Pena
have also signed up for this project. Gangster Squad is currently in pre-production with no release date or any other information available right now. The director Fleischer said of the film:
It's the story of Mickey Cohen who is this Jewish gangster in LA that Sean Penn is going to be playing. Josh Brolin and Ryan Gosling lead this team of cops that bring them down.
Stone's Crazy, Stupid, Love movie hits theaters this Friday, and her Friends with Benefits opened in wide release last weekend. Stone as well shined at San Diego Comic Con promoting The Amazing Spider-Man. And her southern drama
The Help
releases next month in theaters – Emma Stone looks great! Check her out! [youtube]http://www.youtube.com/watch?v=eK68Y3oMEk8[/youtube]
Crazy Stupid Love – Official Trailer
[youtube]http://www.youtube.com/watch?v=J_ajv_6pUnI[/youtube]
The Help – Official Movie Trailer