Movie Photos
Empire Magazine's THE GIRL WITH THE DRAGON TATTOO Photos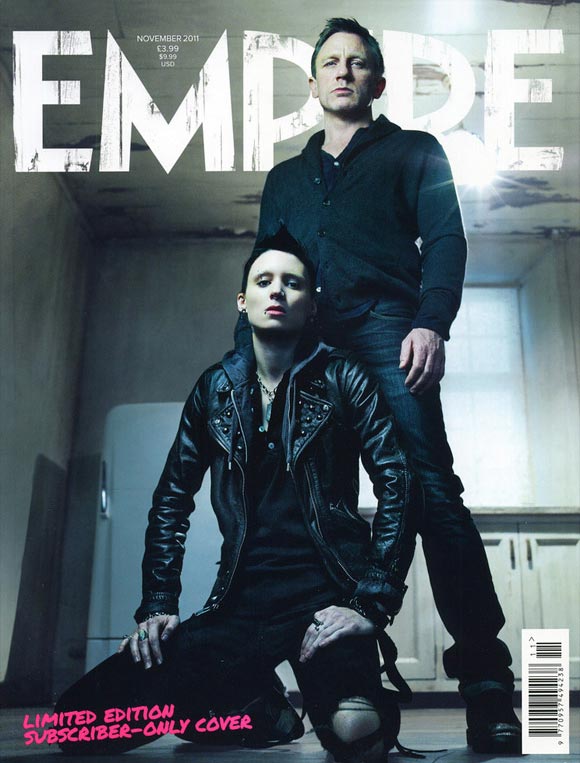 Empire Magazine has unveiled some gorgeous new promo photos from The Girl With the Dragon Tattoo featuring the lead characters Rooney Mara and Daniel Craig in character as Lisbeth Salander and Mikael Blomkvist.
The film also stars Stellan Skarsgard​, Robin Wright, Christopher Plummer, Joel Kinnaman, Goran Visnjic and Yorick van Wageningen.
Synopsis:
The Girl with the Dragon Tattoo is the first film in Columbia Pictures' three-picture adaptation of StiegLarsson's literary blockbusterThe Millennium Trilogy. Directed by David Fincher and starring Daniel Craig and Rooney Mara, the film is based on the first novel in the trilogy, which altogether have sold 50 million copies in 46 countries and become a worldwide phenomenon. The screenplay is by Steven Zaillian.
The Girl with the Dragon Tattoo, directed by David Fincher, opens on December 21st, 2011.
Check out some of the scans below