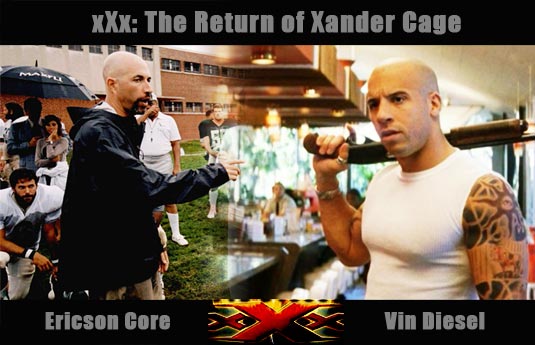 Ericson Core
("Invincible") has signed to direct "
xXx 3: The Return of Xander Cage
," the third installment in the franchise. Core has some experience with
Vin Diesel
, who's returning to the character he began in 2002, after working as the director of photography on "The Fast and the Furious" (2001). He replaces
Rob Cohen
after the latter abandoned the franchise he created to go and direct "Medieval" for Regency, a movie he describes as "The Magnificent Seven in the Middle Ages". According to THR, new film involves Cage's return to the National Security Agency after an eight-year absence.
John Brancato
and
Michael Ferris
(Terminator Salvation) wrote the script for "XxX 3."
Richard Wilkes
, who wrote the original movie, did a recent polish. Production will begin early next year.