Movie News
Ethan Hawke Boarding Total Recall Remake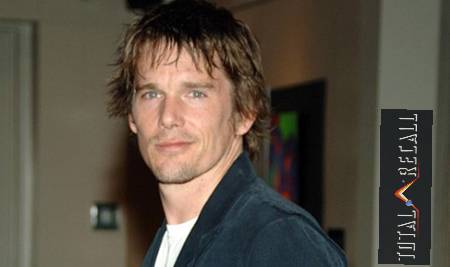 If by any chance Ethan Hawke's favorite director Antoine Fuqua (Training Day, Brooklyn's Finest) was at the helm of this actioner, it's unlikely that born Texan will make only a cameo appearance – since it just could not have happened Hawk will next be seen in the role of minor characters in the remake of Total Recall.
The Hawke's character is being kept under wraps but it is known that Kate Beckinsale and Jessica Biel are in talks for the female roles – the former would step into Sharon Stone's shoes as the character of Lori and Biel as Melina, played by Rachel Ticotin in the original.
However, director Len Wiseman (Live Free or Die Hard, Underworld) has added another remarkable actor to his reboot of Paul Verhoeven's 1990 Arnold Schwarzenegger's fast-moving Total Recall.
Total Recall will be in theaters on August 3rd, 2012 with a June start date in Toronto.
Hawke's fans, please find attached two bonus trailers – the first one is a trailer for Brooklyn's Finest, a 2009 crime film starring Richard Gere, Don Cheadle, Ethan Hawke, and Wesley Snipes; directed by Antoine Fuqua. It was released in North America on March 5, 2010.
[youtube]http://www.youtube.com/watch?v=HUMC8rh6uuE[/youtube]
Brooklyn's Finest – Official Trailer [HQ HD]
The second one is a trailer for Daybreakers, a 2009 science-fiction horror film, written and directed by Michael and Peter Spierig. The events in film occur in 2019, where a plague has turned most of the planet's human population into vampires. Daybreakers premiered in North America on 8 January 2010.
[youtube]http://www.youtube.com/watch?v=H-8kG-KzUEI[/youtube]
Daybreakers – Trailer