Movie News
Eva Mendes to join "The Bad Lieutenant"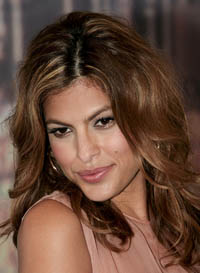 Eva Mendes
is in talks to join the "
The Bad Lieutenant
" directed by
Werner Herzog
, also starring
Nicolas Cage
. The remake of "The Bad Lieutenant" is being fast-tracked for a July shoot and the producers are in talks to film in New Orleans.
Abel Ferrera
directed and co-wrote the 1992 original, which earned
Harvey Keitel
an Independent Spirit Award for his performance as a drug-addled, gambling sex addict who investigates the rape of a nun. The new version is based on a screenplay from
William M Finkelstein
, a seasoned television writer whose credits include LA Law and NYPD Blue, and gives the conflicted officer a name – Terence McDonough – as he investigates the killing of five Senegalese immigrants.