Movie News
Evan Rachel Wood and Catherine Hardwicke Reuniting for Erotic Thriller PLUSH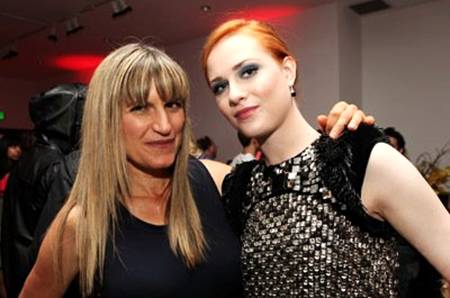 Evan Rachel Wood is an American actress and singer who recently admitted to Elle that she's actually happy to strip down when needed. On the topic of nude scenes, the star said:
I learned that I needed to control the situation in order not to be too self-conscious. I said to myself, I'm an awesome naked lady, and there's an energy that I'm going give off right now that lets you know how you're going to feel about this.
Seems like Catherine Hardwicke has decided to set free Wood's inner energy for her new movie, Plush, which is said to be a 21st century Fatal Attraction. Erotic thriller set in the L.A. music world will be their first collaboration since 2003s Thirteen. Hardwicke's big-screen directorial debut, Thirteen was controversial for its portrayal of teenage drug use and sex, but earned Wood a Golden Globe nomination for best actress at the age of 13. Plush was co-scripted by the Twilight director and Artie Nelson. Here's what Hardwicke told the Young Hollywood Network:
I think I'm doing another cool movie with Evan [Rachel Wood] next, a really wild erotic thriller. Super sexy… It's about a character that's really pushing the edge, really pushing the envelope. That's Evan's character.
Hardwicke is also attached to boxing drama Knockout, starring Noomi and Ola Rapace, while Wood's recent credits include The Ides of March. Watch Hardwicke talks about her Sundance experiences, past and present, and future projects she has on the horizon. [youtube]http://www.youtube.com/watch?v=t6WgOnspn4w[/youtube]