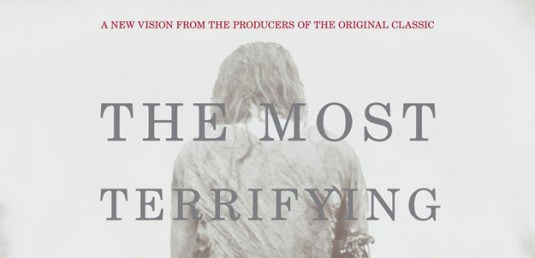 The most terrifying film you will ever experience
– is that a promise or a threat? Hell yeah, definitely sounds like a promise, and the good thing is that it comes straight from the producers of the original classic! So guys, what can I tell you, make sure you check out the first poster for the upcoming
Evil Dead
horror, which is already set to open this spring! Think it looks pretty cool, what do you say?
Fede Alvarez
directs a remake of the 1981 cult-hit horror film and this time the script comes from
Rodo Sayagues
,
Diablo Cody
and
Sam Raimi
. Just for a record, it is the fourth installment of this well-known horror franchise, and Alvarez's first feature film.
Jane Levy
stars as Mia, a young woman struggling with sobriety who heads to a remote cabin with her brother and a group of friends. When they discover a Book of the Dead, they unwittingly summon up dormant demons living in the nearby woods, which possess the youngsters in succession until only one is left intact to fight for survival. Beside Levy, the
Evil Dead
cast also includes
Shiloh Fernandez
,
Lou Taylor Pucci
,
Jessica Lucas
and Elizabeth Blackmore, and the movie is set to open on April 5th, 2013.