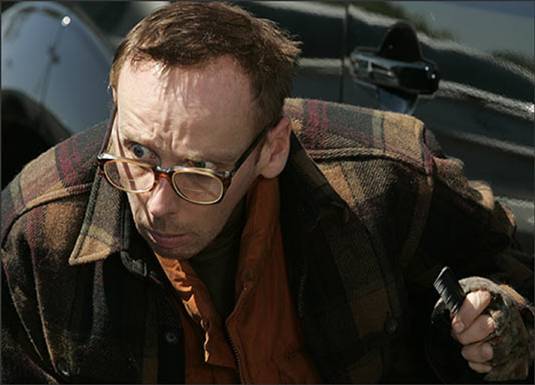 Last night Octavia Spencer won a Best Supporting Actress Oscar for her performance in The Help, but she is also one of Snowpiercer's previously-announced cast members. Now, Scottish actor Ewen Bremner is another great addition to the cast, which already includes Chris Evans, Jamie Bell and Tilda Swinton. Five years ago, director Bong Joon-ho (The Host) bought rights to adapt Jean-Marc Rochette and Jacques Loeb's 'Le Transperceneige,' a French SF comic, into a film. A long-gestating sci-fi thriller, based on the French graphic novel will mark the domestic directorial debut for Korean director and therefore his first English-language film. It's some kind of post-apocalypse story set in what's remaining of it after a world war and glaciation, the few survivors find themselves in Earth's last remaining train, named Transperceneige. The train continues to move in an endless circle in a desert of snow and ice. While the poorest live suffering the cold and hunger, those living in the 'premium class' live like Kings. The Transperceneige continues to travel, but one day one of the 'miserables', named Proloff, decides to change 'status quo,' discovering all the secrets behind Earth's last train. Bong previously stated that Snow Piercer is going to be much more spectacular with all the trains and frozen scenery.
 But the spectacle is not what I really want to show. The mood and sentiment you can feel inside the train, the desperateness. The exterior should be only groundwork to show all that.
Bong is directing Snowpiercer from a script he co-wrote with Kelly Masterson, while Park Chan-wook is producing. He hopes to have the sci-fi thriller in front of cameras in April for a 2013 release date. Bremner, who broke through as Spud in Trainspotting has also appeared in such films as Pearl Harbor, Judge Dredd, Black Hawk Down and Alien Vs Predator, and also become something of a Woody Allen favorite (Match Point and You Will Meet A Tall Dark Stranger).