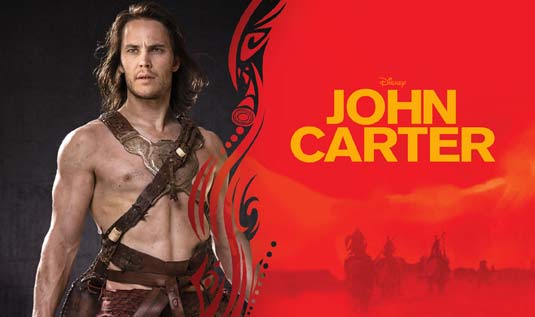 Another great spot for the upcoming John Carter movie is here, and you should definitely check it out.
It premiered during the Super Bowl and as you'll see folks from Disney have a lot of reasons to be satisfied with the whole thing. I'm so excited about this movie, and if you ask me – I can't wait to see the adventures of Captain John Carter!
But Andrew Stanton's movie is set to open on March 9th, 2012 and as you already know, it's the story of a former military captain John Carter, who is inexplicably transported to Mars where he becomes reluctantly embroiled in a conflict of epic proportions amongst the inhabitants of the planet, including Tars Tarkas and Princess Dejah Thoris.
He rediscovers his humanity when he realizes that the survival of Barsoom and its people rests in his hands.
John Carter cast includes Taylor Kitsch, Lynn Collins, Samantha Morton, Mark Strong, Ciaran Hinds, Dominic West, Bryan Cranston and Willem Dafoe.
Looks good, or what? Let us know!
[youtube width="535″ height="350″]http://www.youtube.com/watch?v=7krwq5hZPY0[/youtube]