io9 have posted six fantastic Sucker Punch character posters, drawn by artist Alex Pardee.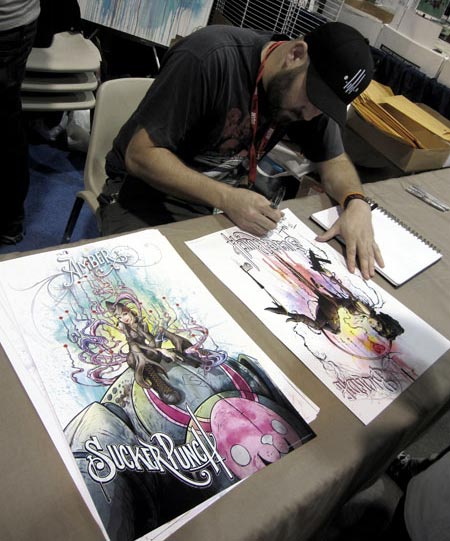 Sucker Punch taking place inside the mind of a young woman trapped in a mental institution, she and a band of four other prisoners must battle their way to freedom. But what lies in their path is not just doctors and security guards, but German soldiers, futuristic robots, and a world of deep fantasy. That's just what the movie's newest banner tries to get across.
From Warner Bros. Pictures and Zack Snyder (300, Watchmen) , the film stars Emily Browning, Vanessa Hudgens, Abbie Cornish, Jamie Chung, Jena Malone, Carla Gugino, Jon Hamm, Oscar Isaac, and Scott Glenn. Sucker Punch will be in theaters next year on March 25, 2011. In case you haven't already watched it, check out Sucker Punch trailer. What do you think about Sucker Punch artwork? Please leave your thoughts in the comments section.
Sucker Punch Fan Art (Alex Pardee)