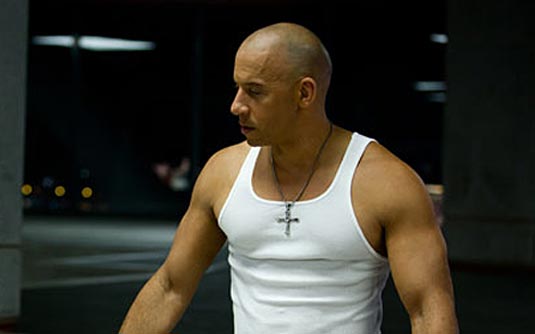 Check out a new photo of  
Paul Walker
and
Vin Diese
l for the upcoming movie
Fast & Furious 6
.
Jordana Brewster
is back for more action in 
Fast Six.
Dwayne Johnson, Luke Evans, Michelle Rodriguez, Gina Carano
, and
Gal Gadot
round out the cast. The film is directed by
Justin Lin
(Annapolis, Tokyo Drift, Fast & Furious, Fast Five). In the sixth installment of Universal's 'Fast and Furious' street-racing/heist franchise, Dominic (Vin Diesel), Brian (Paul Walker) and the crew find themselves on the wrong side of the law once again as they try to pull off a high-octane heist on the streets of Europe – with federal agent Luke Hobbs (Dwayne Johnson) hot on their tails.
Diesel
 shared that the film's
first trailer
will be debuted during the
Super Bowl XLVII
on Sunday, February 3rd.
Fast & Furious 6
 is scheduled for release on May 24th, 2013.