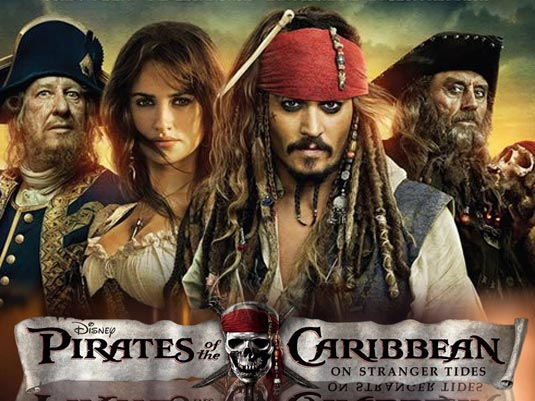 Below we have the final poster for Pirates of the Caribbean: On Stranger Tides which shows all the main big names united together.
The fourth installment of Pirates of the Caribbean film series revolves around Jack Sparrow (Johnny Depp) who crosses path with Angelica (Penelope Cruz), a woman from his past. When Angelica forces him aboard Queen Anne's Revenge, the ship of Blackbeard (Ian McShane), Sparrow finds himself cruising an unexpected journey to the fabled Fountain of Youth.
The film also stars  Geoffrey Rush, Kevin McNally, Astrid Bergès-Frisbey, Sam Claflin, Stephen Graham, Yuki Matsuzaki and Gemma War, is directed by Rob Marshal.
Pirates of the Caribbean 4 is made in 3D and will open wide in U.S. theaters on May 20th, 2011.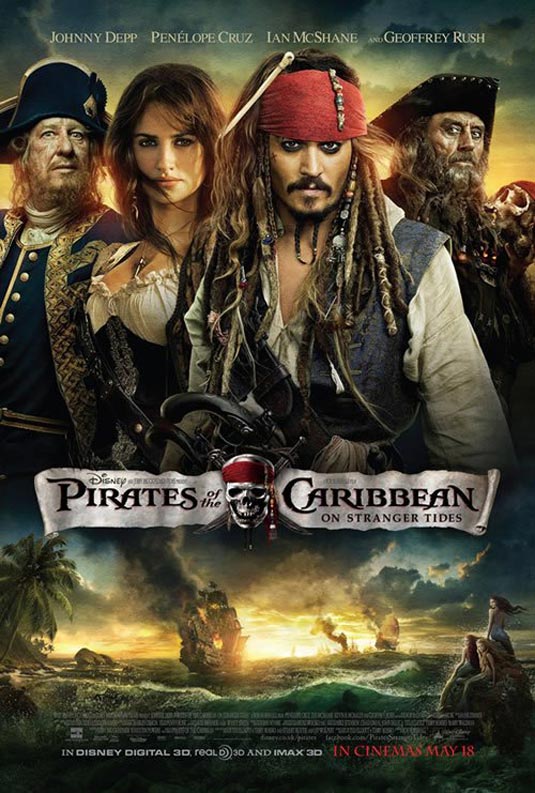 Pirates 4 Poster