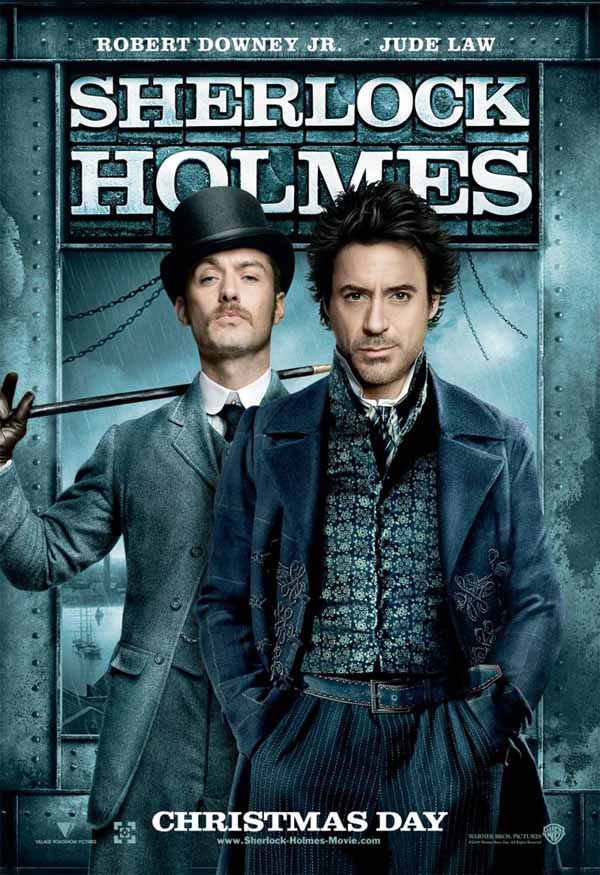 Here are the latest posters for Guy Ritchie's upcoming action adventure "Sherlock Holmes." The movie stars Robert Downey Jr. as Holmes, Jude Law as Dr Watson, Kelly Reilly as his love interest Mary. The bad guys are Rachel McAdams as Irene Adler and Mark Strong as Blackwood. Ritchie is directing from the script by Michael Robert Johnson, Anthony Peckham and Simon Kinberg. Warner Bros is already moving forward with Guy Ritchie's adaptation of "Sherlock Holmes" sequel by hiring Kieran and Michele Mulroney (Justice League: Mortal) to write the script, with Brad Pitt in negotiations to come aboard. This will be the first time they have worked together since "Snatch."

Sherlock Holmes Posters

The movie will hit theaters on December 25, 2009.