Movie Photos
First Look at Bruce Willis & John Malkovich on the Set of RED 2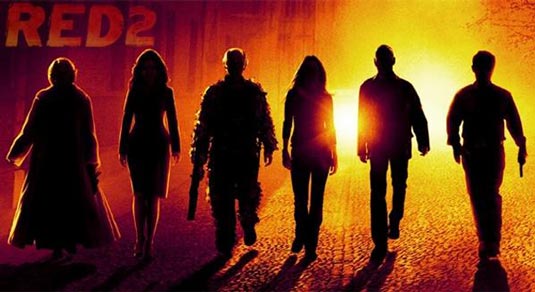 2010's Red was fairly successful, grossing $186.5 million worldwide, so it's not really a surprise that a sequel, which has just started filming in Canada, was given the greenlight.
Bruce Willis
was seen at St Andrew's United Church in Chateauguay, which was converted into a funeral home for the filming. On the other hand,
John Malkovich
was only seen walking through the streets of Montreal. Check the pictures out after the jump.
Red 2
is "the sequel to the action-comedy hit Red, which reunites our team of retired CIA operatives as they use their old-school style to take on a new set of enemies all across Europe." Red 2 is being directed by
Dean Parisot
(Galaxy Quest), it is set to hit the theaters on July 19th, 2013 and will also star
Anthony Hopkins
,
Helen Mirren
,
Catherine Zeta-Jones
,
David Thewlis
, and
Mary-Louise Parker
(Noooo! Where is Karl Urban?!).