Movie Photos
First Look at Tom Cruise in the Title Role of JACK REACHER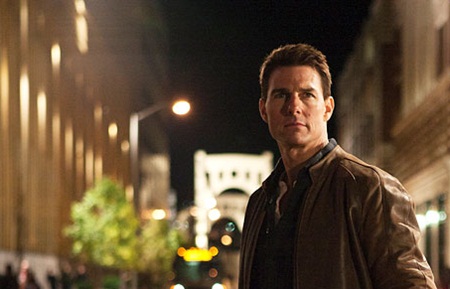 If you're not familiar with Jack Reacher, he's the hero of fifteen best-selling Lee Child's novels, the most recent of which was published in September 2010. It seems that Jack Reacher funs weren't so happy when they found out that Tom Cruise would be portraying their beloved character. After looking at this first image, they might change their mind. Paramount Pictures' new thriller has been directed and co-written by Christopher McQuarrie and is based on Lee Child's best-selling novel' One Shot'. The film co-stars Rosamund Pike, David Oyelowo, Richard Jenkins, Alexia Fast, Robert Duvall, Jai Courtney and Werner Herzog. McQuarrie said:
He is an extremely pragmatic, matter-of-fact person. He's very solitary, but he can't walk away from a situation that needs to be made right. His own sense of right and wrong tie into that situation and he can't leave until it's been resolved. That's his Achilles heel.
Cruise added:
For those of you who know the books, I'm obviously not 6-foot-5, like Jack Reacher, but Lee felt that I was the right guy to drive fast cars and kick the s–t out of people onscreen.
The ex-military cop/drifter Jack Reacher is set to hit theaters on December 21st, 2012.
Source: EW