Movie News
First Look: Naomi Watts as Princess Diana in CAUGHT IN FLIGHT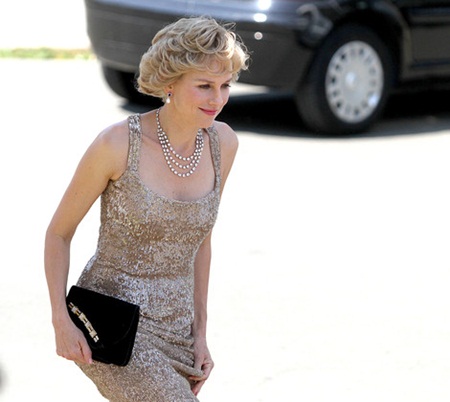 If you adore the luxury of the biopics about royalty such as The King's Speech, The Queen, The Young Victoria, The Duchess, and Elizabeth, then you would probably be interested in Diana (Caught in Flight), a compelling portrait of Princess of Wales.
Here's the very first look at Aussie actress Naomi Watts in the role of the late Princess Diana that was originally tipped for Jessica Chastain.
Directed by German filmmaker Oliver Hirschbiegel (Downfall) and penned by Steven Jeffreys (The Libertine), the film focuses on Diana's relationship with Dr. Hasnat Khan played by Lost's Naveen Andrews.
Diana centers on the post-Charles divorce years from 1995 and up to the last two years of Princess Diana's life before she rebounded by billionaire Dodi Al-Fayed, who died with her in a car crash in Paris, France, in 1997.
Watch the first set images at Watts in her most highly controversial film role to date.