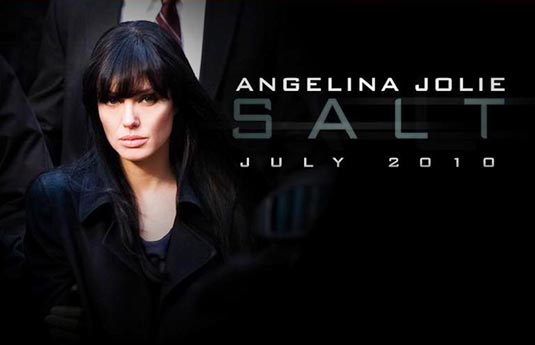 Below we have the first ever TV spot for Angelina Jolie's next film Salt.
As a CIA officer, Evelyn Salt (Jolie) swore an oath to duty, honor and country. Her loyalty will be tested when a defector accuses her of being a Russian spy. Salt goes on the run, using all her skills and years of experience as a covert operative to elude capture. Salt's efforts to prove her innocence only serve to cast doubt on her motives, as the hunt to uncover the truth behind her identity continues and the question remains: "Who is Salt?"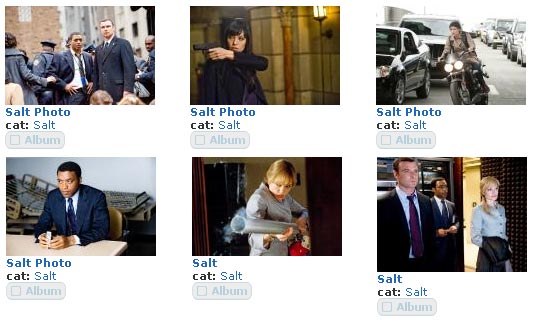 Salt, directed by Phillip Noyce (Catch a Fire)from script by Kurt Wimmer and Brian Helgeland, co-stars Liev Schreiber (Defiance, X-Men Origins: Wolverine) as Winter, her ally and supervisor in the CIA's Russia office, and Chiwetel Ejiofor (Children of Men, American Gangster) as Peabody, a counterintelligence officer who tries to take her down.
Salt will hit theaters on July 23rd., 2010.