Movie Posters
First Trailer & Poster Christian Charles' Thriller LOVE SICK LOVE!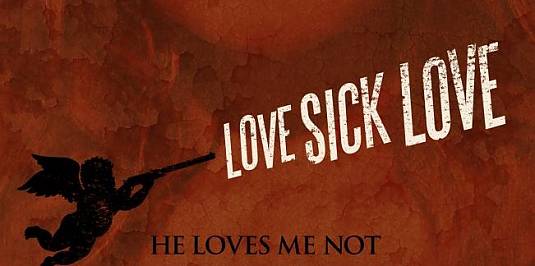 Love Sick Love is an upcoming horror thriller comedy which comes from director Christian Charles and has quite interesting cast on board. It is the tale of love gone bad, or if you prefer – a complex and suspenseful journey into the darker side of passion (that explaines this loves me not part of the story). Today, we're here to share the first trailer & poster for the whole thing, hope you'll enjoy! Christian Charles directed the film from a script written by Ryan Oxford, which centers on a boy meets girl romance that quickly turns into a twisted thriller. In other words, the movie is here to warn you that you should never, ever date a psychopath! Except, you're a psycho, too. Then it could work out just fine… [youtube]http://www.youtube.com/watch?v=1AKgeTdAq-U[/youtube]
Dori, a sexy siren, traps Norman, a slick New York businessman, and forces him to live through a year of holidays to prove they're a perfect couple. But with Dori, Valentine's Day, Christmas and New Year's celebrations take place over one weekend in an isolated country house far from help or a phone tower…
Love Sick Love stars Katia Winter, Lindsay Rose Binder, Jim Gaffigan, Dean Kapica, Megan Raye Manzi, Charlotte Rae and Matthew Settle, and the movie is set to open on April 26th, 2013.