Movie Photos
First True Grit Photo: Jeff Bridges and Hailee Steinfeld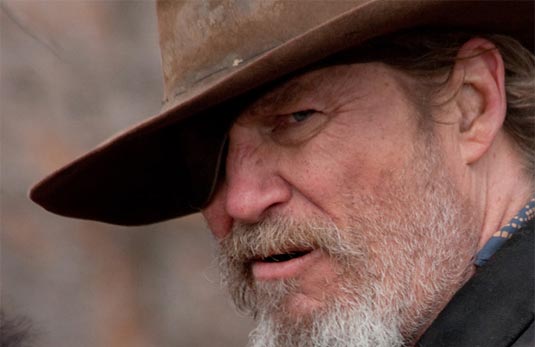 True Grit
, the new
Coen Brothers
(Ethan and Joel) movie, is heading into cinemas Stateside this December, and the first hi-res photo from the movie has just pitched up online. The photo shows
Jeff Bridges
(Crazy Heart), in the same role that won
John Wayne
an Oscar for the 1969 original, as one-eyed sheriff Rooster and
Hailee Steinfeld
as Mattie Ross. Story centers on a 14-year-old girl (Steinfeld) who tags along with an aging US marshal, Rooster Cogburn (Bridges), and another lawman to track the outlaw who killed her father. The original told the story from Cogburn's point of view, but the new version will work from the viewpoint of the girl.
"I think [the book is] much funnier than the movie was so I think, unfortunately, they lost a lot of humour,"
Ethan Coen has said.
"It also ends differently than the movie did… [The book's] a lot tougher and more violent than the movie reflects. Which is part of what's interesting about it."
True Grit
comes to theaters December 25th, 2010. and also stars
Matt Damon, Josh Brolin, Barry Pepper, Paul Rae
and
Ed Corbin
. Click the image below for a larger version.
True Grit, Jeff Bridges and  Hailee Steinfeld