Movie News
Forest Whitaker to Star in BLACK NATIVITY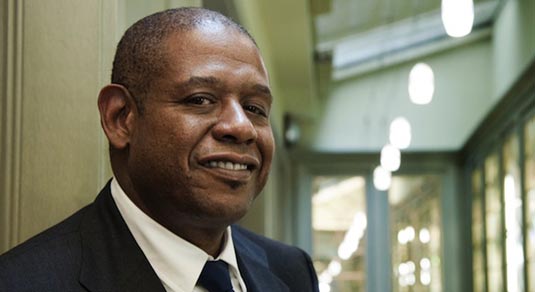 Here's an awesome casting update – Forest Whitaker will play the lead in Kasi Lemmons' upcoming gospel musical titled Black Nativity!
This already sounds familiar to you, because once upon a time both Samuel L. Jackson and Lawrence Fishburne were attached to star in the whole thing. But obviously – that's not going to happen now when great Whitaker is on board!
The rest of the cast looks interesting as well! In case you forgot, Angela Bassett and Jennifer Hudson are already on board to play female leads in a movie which will center on a teenage boy from Baltimore who is sent by his single mother to Harlem to spend Christmas with the grandparents he's never met. Through his grandfather's Christmas Eve sermon, the boy will learn the importance of faith and family.
And now, a few words about the cast! Hudson is set to play the above mentioned mother who hasn't spoken to her father since they had a falling out after she got pregnant. Bassett on the other hand is set to play the boy's grandmother named Aretha Cobbs while Whitaker will play grandfather, Rev. Clarence.
Still, while we're here at the Whitaker- part of the story, let us also add that he is expected to play multiple characters during the Nativity sequence. In other words – there's going to be a loooot of Whitaker in this musical!
Production on Black Nativity should start this January!
Stay tuned for more updates!