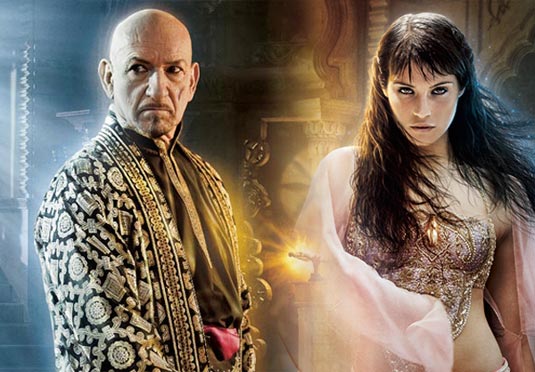 Walt Disney has debuted four new posters for upcoming video game adaptation
Prince of Persia: The Sands of Time
, featuring shots of
Jake Gyllenhaal
(The Day After Tomorrow)
Gemma Arterton
(Quantum of Solace) and
Ben Kingsley
(Gandhi, House of Sand and Fog).
Prince of Persia: The Sands of Time
is based off the popular video game,
Gyllenhaal
plays Prince Dastan a young man who reluctantly joins forces with a mysterious princess (
Arterton
) and together, they race against dark forces to safeguard an ancient dagger capable of releasing the Sands of Time—a gift from the gods that can reverse time and allow its possessor to rule the world.
Kingsley
will play the villain Nizam, who plots to kill his brother King Shahrman and blame it on Prince Dastan so he can take the throne.
Prince of Persia Poster, Gemma Arterton (Tamina) The film is directed by
Mike Newell
(Harry Potter and the Goblet of Fire) and produced by
Jerry Bruckheimer
(G-Force, Pirates of the Caribbean: At World's End, Bad Boys II…) also starring
Toby Kebbell, Alfred Molina, Reece Ritchie, Richard Coyle
and
Steve Toussaint
.
Prince of Persia: The Sands of Time
is scheduled to hit theatres on May 28th, 2010.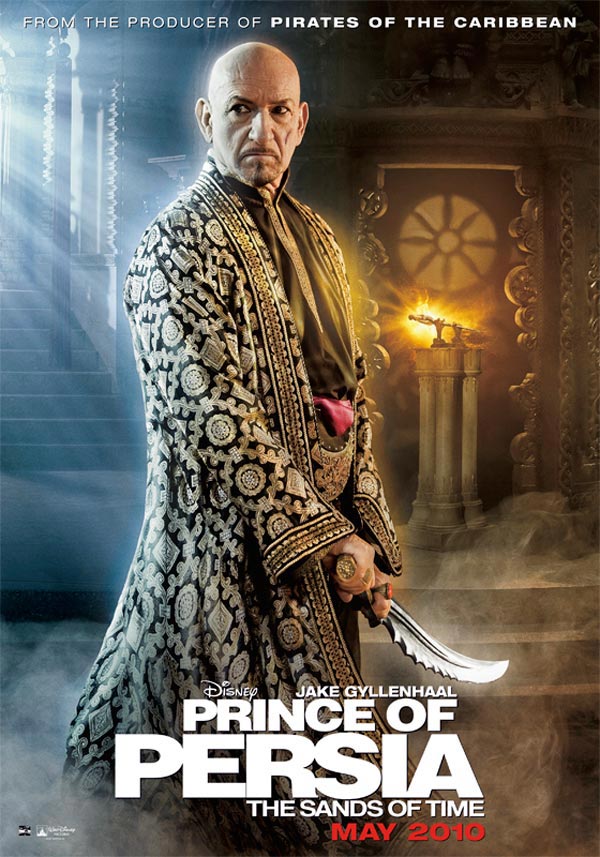 Prince of Persia Poster, Ben Kingsley (Nizam)