Movie News
Frank Coraci Will Direct Kevin James in Mixed Martial Arts Film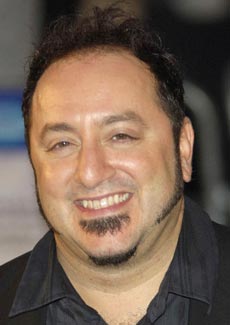 Let's talk about an untitled comedy about martial arts. Or something like that. Anyway, we have the news that goes like this:
Frank Coraci
(you remember the man from
The Wedding Singer
) has signed on to direct
Kevin James
in (still) untitled comedy. Not such a surprise actually, because we already know the duo from the upcoming comedy
Zookeeper
(which stars James, directed by Coraci). So, at this moment we know that
Allan Loeb
(responsible for
The Switch
) is behind the story and that the actor will play: "a physics teacher who moonlights as a mixed martial arts fighter to raise money and save the music program his students love. He makes it all the way to the UFC."
Salma Hayek
was rumored
to be the leading lady opposite James (but still nothing is confirmed), but it wouldn't be the first time the two teamed up, the previous time being
Grown Ups
. The film will be produced and distributed by Sony Pictures Entertainment. Interesting, or not – let's wait and see what will happen with this project, and, in the mean time, make sure to check out Kevin James this weekend in
Ron Howard
's
The Dilemma
where he stars alongside
Vince Vaughn, Jennifer Connelly, Winona Ryder, Queen Latifah
and
Channing Tatum
.