Movie News
"Frost/Nixon" Premiered At London Film Festival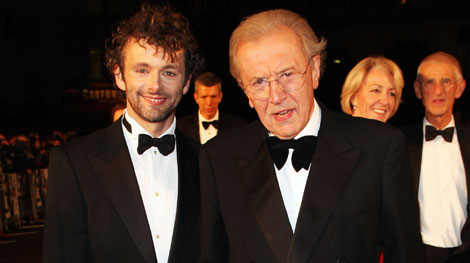 London Film Festival opening movie Ron Howard's "Frost/Nixon" premiered last night in London's Leicester Square. Among those attending the red carpet event – Michael Sheen, Kevin Bacon, Frank Langella, Toby Jones, Matthew Macfadyen, Oliver Platt, Peter Morgan – was David Frost himself, who said he was "delighted" by the film. "I am delighted. It really is good, it really is powerful," Frost said. The movie depicts the tense meetings between David Frost and disgraced US president Richard Nixon in 1977 and series of interviews culminating in Nixon's seeming admission of guilt over the Watergate scandal.
Take a look at "Frost/Nixon" trailer and photos

HERE

Frank Langella, who plays the former commander-in-chief, said Nixon continued to figure in his thoughts long after the cameras were turned off. "I do not think I will ever say goodbye to him. I think about him every day," he said last night. "It is not a political film but a human film." "David Frost is not a character, he is more of a way of life, so I started to get worried when I found it more enjoyable being him than I did being me. So now I'm starting to kind of de-Frost, come out of character and let it go," Michael Sheen said. The film has already received attention as a potential award winner. Director Ron Howard said: "It is a little early for me to talk about. A movie like this – it needs that kind of support and acknowledgement." London Film Festival runs Oct. 15-30.