Movie Trailers
Watch: Storm Shadow & Snake Eyes Battle In Great 4-Minute Clip From G.I.JOE: RETALIATION!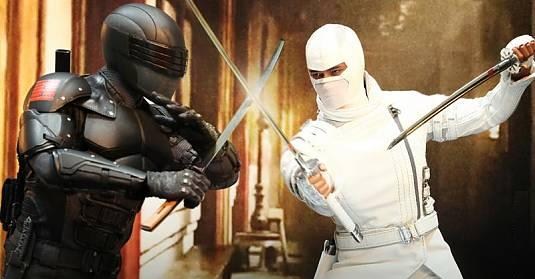 Hey ninjas, you just have to watch this great clip from the upcoming G.I. Joe 2: Retaliation movie! Just for a record, we're actually talking about 4-minute preview that was shown in theaters before screenings of Hansel and Gretel: Witch Hunters. It's all about Storm Shadow and Snake Eyes and their epic battle, which means only one thing – action is guaranteed!
Based on Hasbro's G.I. Joe toy, comic and media franchises, this action adventure movie is a follow-up to the 2009 release of G.I. Joe: The Rise of Cobra, which grossed over $300 million worldwide. [jwplayer mediaid="143078″] Written by Rhett Reese and Paul Wernick, and directed by Jon M. Chu, the movie revolves around the G.I. Joes who are this time:
…not only fighting their mortal enemy Cobra, but are forced to contend with threats from within the government that jeopardize their very existence.
Beside Snake Eyes aka Ray Park and Storm Shadow aka Byung-hun Lee, the movie also stars D.J. Cotrona, Adrianne Palicki, Jonathan Pryce, Ray Stevenson, Channing Tatum, Bruce Willis and Dwayne Johnson. G.I. Joe: Retaliation is set to hit theaters on March 28th, 2013.