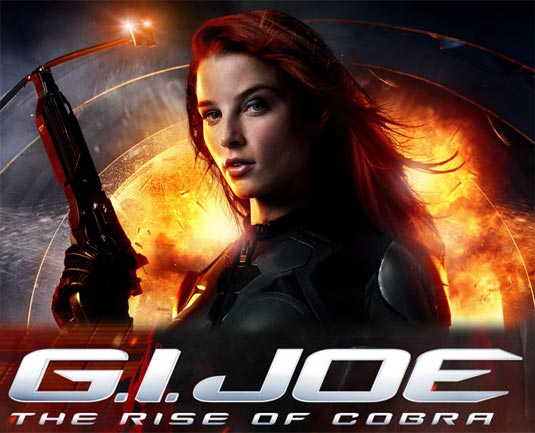 A new poster for Paramount Pictures' "G.I. Joe: Rise of Cobra" have been revealed featuring shot of  Scarlett (Rachel Nichols)
The story is set at Brussels-based G.I. J.O.E, an acronym for the Global Integrated Joint Operating Entity, and revolves around an international co-ed force of operatives who use high-tech equipment to battle Cobra, an evil org headed by a Scottish arms dealer.
The new movie is directed by Stephen Sommers, stars Brendan Fraser, Channing Tatum, Sienna Miller, Rachel Nichols, Joseph Gordon-Levitt and Dennis Quaid.
"G.I. Joe: Rise of Cobra" hits theaters on August 7, 2009.
Click on the images below to enlarge: