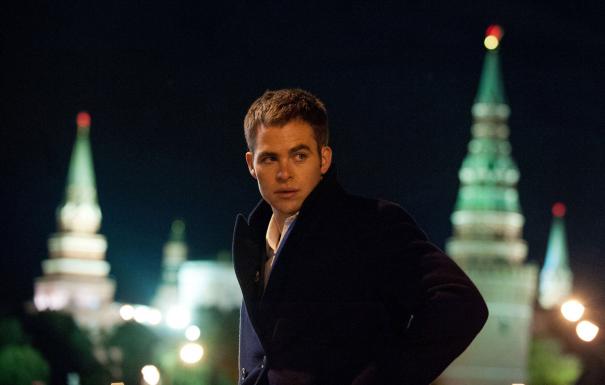 Following the recent release of
domestic trailer
a new 'global trailer' has come online for Paramount Pictures' action-thriller
Jack Ryan: Shadow Recruit
. Sadly, this international preview is very similar to the first trailer, featuring a lot of the same clips, but there's enough new footage in there to be worth watching for fans of Tom Clancy's work and of previous Jack Ryan movies like
Patriot Games
and
The Hunt for Red October
. The film stars
Chris Pine
(Star Trek Into Darkness) as the titular character with
Keira Knightley
(Anna Karenina) and
Kevin Costner
(Man of Steel), with
Kenneth Branagh
also appearing as well as directing. Also starring
David Paymer, Colm Feore, Lee Asquith-Coe, Nonso Anozie, Gemma Chan
and
Peter Andersson
,
Jack Ryan: Shadow Recruit
is set for release on Christmas Day, but may get delayed to January 17th, 2014 to debut over the Martin Luther King Jr. holiday weekend. Take a look at the new trailer for
Jack Ryan: Shadow Recruit
, a prime example of a franchise-for-franchise sake film.
Synopsis:
The story follows a young Jack Ryan (Chris Pine) from 9/11, through his tour of duty in Afghanistan, which scarred him forever, and into his early days in the Financial Intelligence Unit of the modern CIA where he becomes an analyst, under the guardianship of his handler, Harper (Kevin Costner). When Ryan believes he's uncovered a Russian plot to collapse the United States economy, he goes from being an analyst to becoming a spy and must fight to save his own life and those of countless others, while also trying to protect the thing that's more important to him than anything, his relationship with his fiancée Cathy (Keira Knightley).