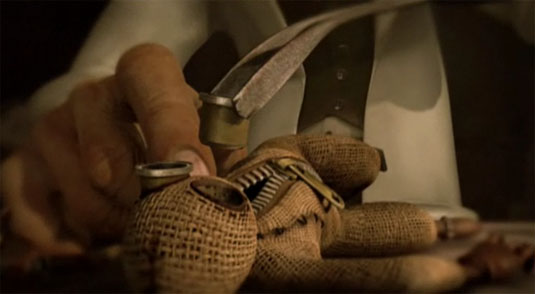 I'd love to see this movie right now! International (French) trailer for "9" has hit the web and really looks amazing. In this trailer we can hear the human creator – The Scientist and watch some never before seen scenes. Enjoy! Once upon a time, the human race learned to create intelligent war machines. The machines that a scientist has created rebelled and began to manufacture an army to wipe out humanity. So, before his death a wise scientist creates a group of 9 rag dolls putting into them his own soul, and they survived the destruction. The Scientist transferred his life force into them via an invention.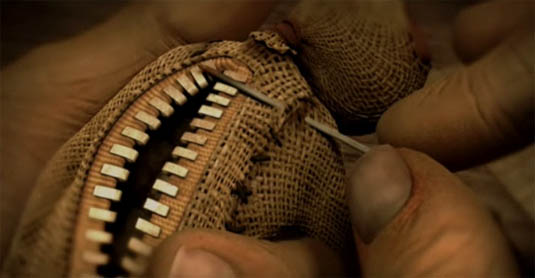 The group of 9 rag dolls includes "1″ (voiced by Christopher Plummer), a domineering war veteran, "2″ (Martin Landau), an aged inventor, "3 & 4" – twins – strange dolls, unable to speak, curious but very shy, "5″ (John C. Reilly), healer, mentor, great engineer and inventor, "6″ (Crispin Glover), a wild and impulsive visionary and artist, "7″ (Jennifer Connelly) a group's sole female, a brave and self-sufficient warrior and "9″ (Elijah Wood) good-hearted, thoughtful, and sincere. He will easily risk his own life to save others.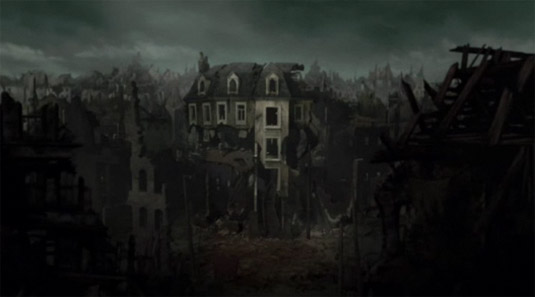 Directed and written by Shane Acker with co-writer Pamela Pettler "9" is produced by Tim Burton and Timur Bekmambetov and will hit the theaters on 09/9/09.