Movie News
Guillermo Del Toro on PACIFIC RIM and the Use of GlaDOS Video Game Voice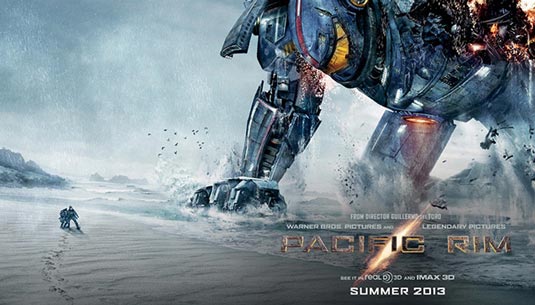 When the first trailer for
Pacific Rim
was released last month, video game fans quickly recognized the voice of GlaDOS from the Valve video game, Portal, being used in the movie. Today, director
Guillermo del Toro
revealed that he got Valve's permission to use voice actress
Ellen McLain
for the trailer, but only as an omage to the game.
"I wanted very much to have her, because I'm a big Portal fan. But just as a wink. She's not cake-obsessed. She's not out to destroy humanity. I said, 'Look, there's no A.I. I'd rather have than GlaDOS.'"
However, the director said that the voice will be altered for the final movie.
"The filter we're using is slightly less GLaDOS. Slightly. The one in the trailer I wanted to be full-on GlaDOS."
If none of this makes little to no sense to you, don't worry, you're not the only non-gamer out there. The use of glaDOS is for gamers – obsessives only. Pacific Rim comes to theaters July 12th, 2013 and stars
Charlie Hunnam
,
Idris Elba
,
Ron Perlman
,
Charlie Day
,
Rinko Kikuchi
,
Diego Klattenhoff
,
Burn Gorman
,
Robert Kazinsky
.