Movie News
Guy Ritchie To Direct Warren Ellis' Excalibur?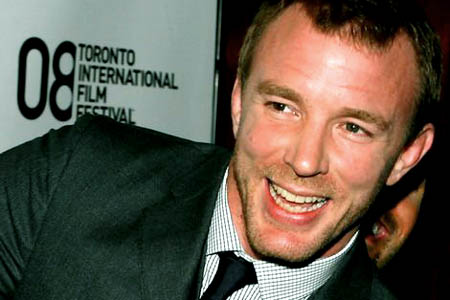 We all reported that
Bryan Singer
was set to direct a remake of
John Boorman
's 1981 movie
Excalibur.
But
Pajiba
reports that
Guy Ritchie
has been attached to direct the feature, also titled
Excalibur
, for Warner Bros. Maybe this sounds a little bit confusing, but I think you can all guess that two completely different projects are coming… There is an indication that Hollywood Gang and Warner Bros. are looking to move forward with the Ellis treatment, and are going out to writers about script development. So, this one is not a remake of the Boorman film, it's a big-screen adaptation of
Warren Ellis' Excalibur
. Warren Ellis who was worked on many different comics, including Planetary, Transmetropolitan, Ultimate Fantastic Four, Dr. Strange and Red, which is already being made into a movie, actually worked on a Marvel comic called Excalibur. That's not a bombastic news, since we all saw
Warren Ellis
'
announcement
on his own blog last July. He even noted last year, that Ritchie's version "differs from the prior 751 King Arthur movies in many ways, but perhaps most obviously in that it is very specifically about the gathering of the Knights." So, there are two
Excalibur
movies in development, and both are set up at Warners. We can't offer much information for now, since both of this projects are still in the script stage. On the other hand, both of directors have a lot of job, since we all know that Ritchie's working on
Sherlock Holmes
sequel, and
The Gamekeeper
, while Bryan Singer has some other higher priority projects, like
X-Men: First Class,
a big-screen version of
Battlestar Galactica
and
Jack the Giant Killer
in development. Still, we do hope that both of these upcoming movies are going to be some nice, fresh look on the story that we all saw a long time ago. We're not going to guess which one will have more success, let's wait them, and than it will be easy to decide!