Movie News
Hayley Atwell, Rosamund Pike or Alexa Davalos to Join Tom Cruise in ONE SHOT?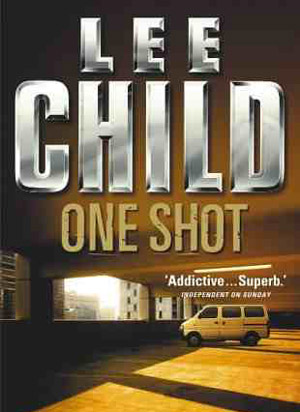 Yeah,
One Shot
exactly! Because only one lady will have an opportunity to star next to
Tom Cruise
in the upcoming adaptation of
Lee Childs
' novel of the same name. So here's the thing,
Hayley Atwell, Rosamund Pike
and
Alexa Davalos
are all reading for the part now, and just in case you still don't get it, we're talking about the lead female part. Yeah, I know, that looks like a great role, although I guess we're all sick an tired of these high profile action-thrillers (at least I am). Paramount is behind the project that will follow Cruise as an ex-Army cop who gets sucked into the mystery surrounding the arrest of a sniper accused of killing five random people in a shooting. So, as usual, our leading guy needs help, and who can help him better then a beautiful young defense lawyer? Aw, that's cute. But who will take this part? If you ask me, I think that Atwell has pretty good chance to win this. If you need more details about the whole thing, check out the synopsis part: "Six shots. Five dead. One heartland city thrown into a state of terror. But within hours the cops have it solved: a slam-dunk case. Except for one thing. The accused man says: You got the wrong guy. Then he says: Get Reacher for me. And sure enough, ex—military investigator Jack Reacher is coming. He knows this shooter–a trained military sniper who never should have missed a shot. Reacher is certain something is not right–and soon the slam-dunk case explodes. Now Reacher is teamed with a beautiful young defense lawyer, moving closer to the unseen enemy who is pulling the strings. Reacher knows that no two opponents are created equal. This one has come to the heartland from his own kind of hell. And Reacher knows that the only way to take him down is to match his ruthlessness and cunning–and then beat him shot for shot." Guys from Paramount are planning to shoot the whole thing this fall in Pittsburgh for a February 8, 2013 release, so I guess we'll soon find out who the lucky winner is. In the meanwhile feel free to share your thoughts on the above mentioned (possible) cast, and as usual, stay tuned!