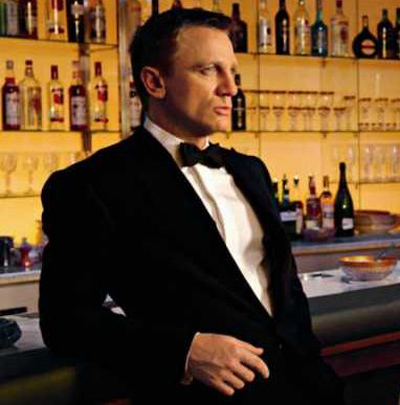 His name is Bond,
James Bond
, just don't expect Britain's best – known secret agent to introduce himself in the new James Bond movie "
Quantum of Solace
." The British media reports that the famous "Bond, James Bond" line has been dropped from the new movie for the first time. "There was a 'Bond, James Bond' in the script,"
Marc Forster
– the director said.
"There are several places where we shot it as well, but it never worked as we hoped. I just felt we should cut it out, and Barbara Broccoli and Michael Wilson, the film's producers, agreed, and Daniel Craig agreed, too. It's nice to be open-minded about the Bond formula. You can always go back to them later on."
Will Bond drink Coke Zero instead Martini?  Ahhrrrghgg, this was stronger than me! I like Bond…James Bond!