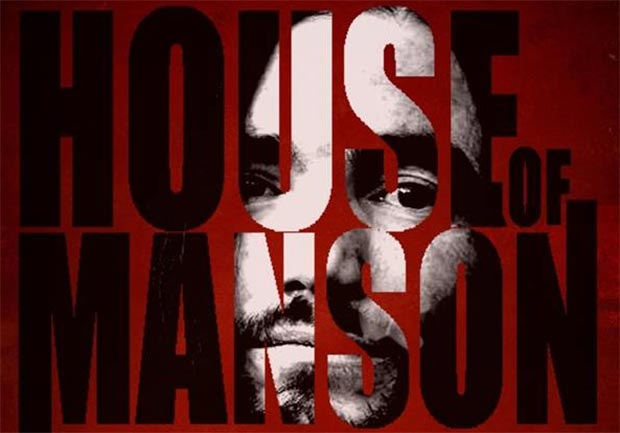 Micro Bay Features LLC have released the first teaser trailer for their Charles Manson Crime Thriller/Biopic House of Manson.
House of Manson chronicles Charles Manson's life from his childhood up until his arrest following the raid on Barker Ranch months after the infamous Tate/LaBianca murders that sent a shockwave not just through Los Angeles, but through the entire world.
The film was written and directed by Brandon Slagle, produced by Britt Griffith, (co-star of Syfy's Ghosthunters), who also produced Slagle's previous directorial effort, the dark creature feature "Dead Sea", set for retail release in the United States and Canada in May.
Actor Ryan Kiser (Truth or Dare), stars as Charles Manson, having previously played the role in the acclaimed short film "Lie". Rounding out the cast is Reid Warner (Oren Peli's Area 51) as Tex Watson, Chriss Anglin (Call of Duty: Black Ops) as Ronald Hughes, Devanny Pinn (The Black Dahlia Haunting) as Susan Atkins, Serena Lorien as Patricia Krenwinkel, Erin Marie Hogan (Paranormal Entity) as Linda Kasabian, Suzi Lorraine (Music and Lyrics) as Sharon Tate, Tristan Risk (American Mary) as Abigail Folger, as well as Julie Rose, Adrian Quihuis, Mel Turner (Deadliest Warrior), Jason McNeil, Ryan Cleary, Keith Kraft (Beowulf), Trish Cook (Dark Tide), Tawny Amber Young, Max Wasa, Darius Devontaye Green, and many more.
Charles Manson has been a hot topic as of late due to the recent parole of family member Bruce Davis, as well two upcoming television series – one from Rob Zombie and Bret Easton Ellis, and the other from NBC, starring David Duchovney. Additionally, this year marks the 45th Anniversary of the Tate and LaBianca murders.
House of Manson will debut later this year.